Welcome to LÖW – Fit in Design
---

We started our company LÖW – Fit in Design 13 years ago with the aim of transforming your fitness centres, clubs, physio practices, golf clubs and hotel fitness facilities into places with a truly feel-good atmosphere.
We started with lockers and have worked continuously to extend and improve our product portfolio and our expertise. We still see every problem as a challenge – and there will be a solution hidden somewhere that brings improvements.
We have the capability to translate your requirements into reality, whether you present us with requests or detailed architect's specifications. We work together with our clients developing new ideas. And once we are completely convinced of one of our ideas, we present it to you in good time.
We call this the next step, and this is when we get our ideas down on paper – or rather on a tablet: Planning is done together on site, and we can show you your new changing rooms in 3D, long before the first tradesmen ever get involved.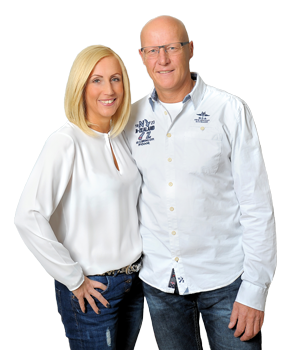 We would welcome the opportunity to support you through your future building projects.
Kind regards,

Pia and Arne Löw
LÖW – Fit in Design stands for success by equipment!
---

LÖW – Fit in Design has worked in the German fitness industry for more than 13 years. And in Austria and Switzerland since January 2016. Experience of the sector, elegant design and very high quality at reasonable prices – now available throughout the German-speaking region.
Made in Germany – lockers, reception desks and service desks, lounge furnishings, partitioning systems, all kinds of flooring – including sports floors. With all our production in Germany, we can be extremely flexible with quick response times. An invaluable advantage, particularly when there are changes during construction on site. And add to this a wide range of products and an extensive selection of materials to include lockers made of HPL solid core panels and metal.
And right from the start, LÖW - Fit in Design has stood for fully integrated design. One of our hallmarks continues to be that everything comes from one source, so we can create a harmonious whole in your studios. Our services don't just cover the interior design and fittings. Plasterboard, tiling and a large selection of flooring surfaces for every area of your fitness centre? Area-elastic sports floors for rooms for fitness classes, Granuflex impact-safe floors and special BSW rubber flooring in different thicknesses and colours for areas with strength-training equipment and cross trainers? These can all be incorporated into your design.
LÖW – Fit in Design: planning, advice, construction and fitting all from one source making it easier than ever to fit out your new studio. The LÖW – Fit in Design assembly team can help you solve difficult problems on site too and create the feel-good atmosphere that you want.
Challenge us!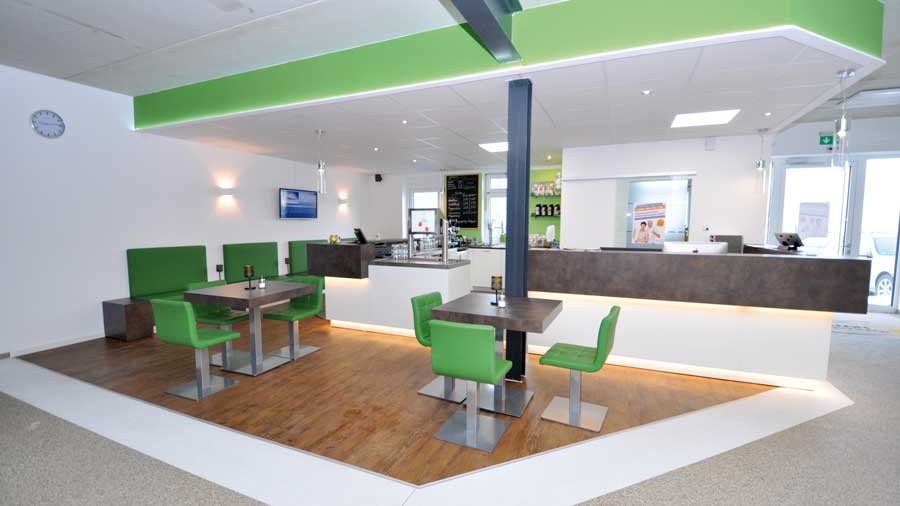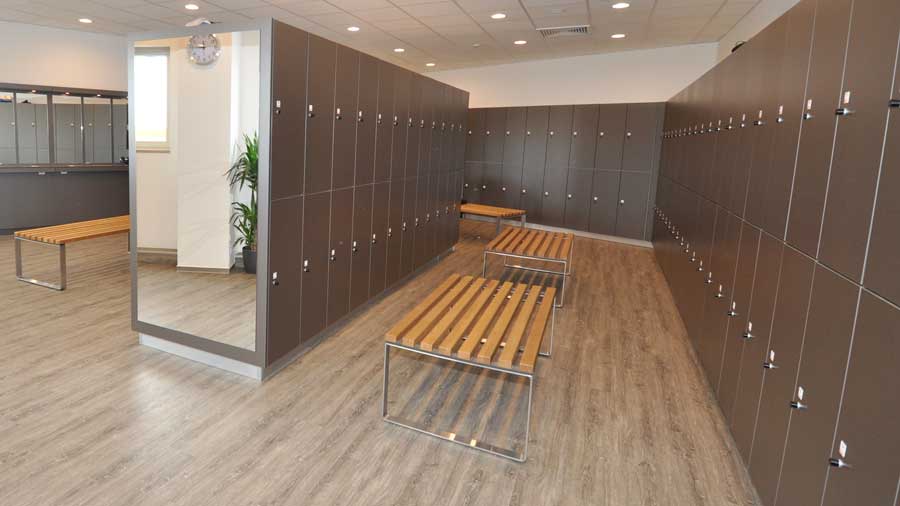 GOOD IDEAS.
GOOD RESULTS.
YOUR DREAM OF A ROOM.